California Medical Weight Management can help you reach your Ideal Weight Safely and Effectively
California Medical Weight Management is an innovative weight-loss program based on helping you lose weight quickly while under the supervision of medical professionals. Board-certified plastic surgeon Dr. Joel Beck is a proud provider of the program.
This 3-step weight-loss system provides you with tailored medical techniques to lose weight. After your initial consultation, you'll follow a diet tailored to you and meet weekly with Dr. Beck. Weekly monitoring is essential to ensuring healthy, effective and safe weight loss.
Pictured below is an actual CMWM patient and the results he achieved: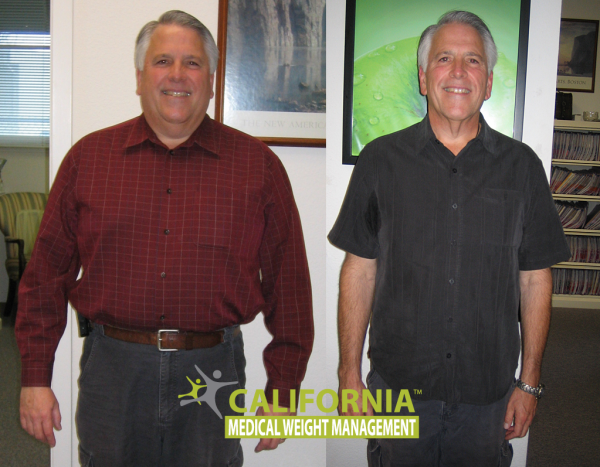 Under physician supervision, you can rest assured that your weight loss is carried out in a way that's good for your body. California Medical Weight Management also includes the following features to support the health of your body:
Therapeutic injections
Prescription medications
Supplements
Vitamins
You can watch patient testimonials and learn more at www.calmwm.com. Dr. Beck wants each of his patients to enjoy confidence in their bodies as well as the benefits of optimal physical health. He can determine if you are a good candidate for CMWM and help you decide if it's an option you want to pursue.
To learn more about cosmetic surgery, Dr. Beck or the California Medical Weight Management program, please call Bay Area Aesthetic Surgery at 6505706066.