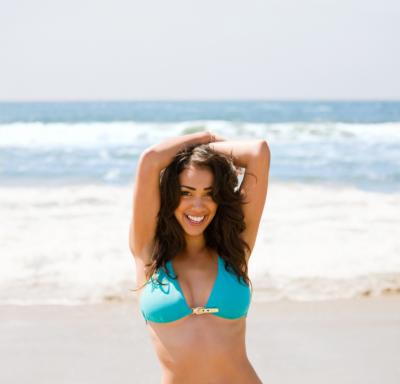 Right now on RealSelf reviews, 96 percent of respondents report that undergoing a tummy tuck was "worth it." This high approval rating is indicative of the life-changing results possible with the abdominoplasty procedure. A tummy tuck removes extra skin and fat on the tummy area, and it also tightens stretched abdominal muscles when appropriate.
With summer around the corner, your mind may have turned to long summer days at the beach. Many women consider a tummy tuck as bikini season nears. A tummy tuck can be a great option because it eliminates the sagging, bunching, loose skin that tends to stick around no matter how much you diet and exercise. A tummy tuck can complement your fit body by creating continuously smooth, tight contours. Many women choose to undergo a tummy tuck after weight loss or pregnancy. These things change the shape of your body and leave stretched skin behind. A tummy tuck can restore that youthful tummy firmness you may not have experienced since you were in your 20s.
Many people pursue a tummy tuck after massive weight loss or bariatric surgery – men and women alike. This type of weight loss leaves behind a lot of extra skin that is no longer filled out with fat. A tummy tuck removes the skin.
To schedule a consultation with board-certified plastic surgeon Dr. Liu to discuss whether a tummy tuck, liposuction or another body contouring procedure at our Bay Area plastic surgery practice is right for your goals, please call Bay Area Aesthetic Surgery at 6505706066.