Breast reduction is one of the most common types of breast surgery performed by Dr. Liu at Bay Area Aesthetic Surgery in San Francisco. In this day and age, there is no reason that you should have to live with breasts that you believe are too large. Breast reduction surgery might be an excellent option for you if you are unhappy with the size of your breasts. Our office commonly sees patients who have experienced complications from large breasts over the course of many years.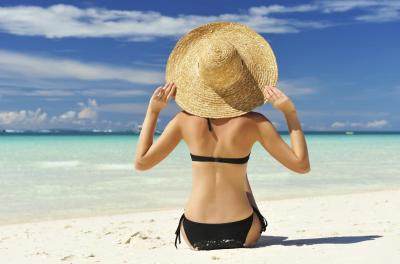 Following are common signs that you might benefit from a breast reduction:
You are experiencing back pain in your upper or lower back that can be attributed to the size of your breasts.
You feel self-conscious when you wear certain types of clothing.
Exercising is painful and/or uncomfortable because of the size of your breasts.
You consistently wear baggy clothes because you don't want others to see the large size of your breasts.
You resist wearing bathing suits.
You cannot easily find bras that either fit or provide enough support.
If you can relate to any of the abovementioned points, or if you simply want to feel better about your breast size, breast reduction surgery might be a good choice for you. Please contact Bay Area Aesthetic Surgery to schedule a consultation with experienced greater San Francisco plastic surgeon Dr. Liu, who provides beautiful results with advanced care.