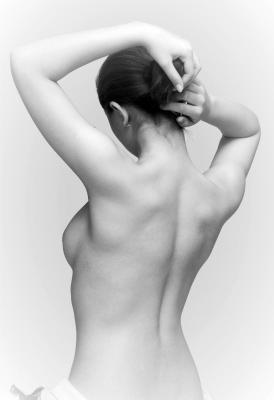 If you have large breasts, you may suffer from back pain, feel self-conscious, or have difficulty breathing or exercising. That's why many women with large breasts select breast reduction to improve their quality of life. To learn more about this procedure, please contact Bay Area Aesthetic Surgery today at 6505706066 to schedule your San Francisco breast reduction appointment.
Breast reduction reduces the volume and improves the shape of large breasts. Using a skilled hand and artful eye, our cosmetic surgeon carefully makes incision in such a way as to minimize scarring. Then excess tissue is removed from within the breast, and the nipple is repositioned to match the new shape. In some cases, liposuction is paired with breast reduction surgery in order to further sculpt the shape of the chest.
While breast reduction is typically considered a cosmetic procedure, women who have a documented history of health problems that are caused by large breasts may be able to receive partial reimbursement from their insurance providers. If you suffer from back pain or find exercise difficult, you may qualify for coverage through your insurer.
If you're tired of suffering from the pain and embarrassment of large breasts, then it may be time to consider breast reduction. To learn more about our breast reduction treatments in the greater San Francisco area, please contact Bay Area Aesthetic Surgery today at 6505706066 to arrange an appointment.