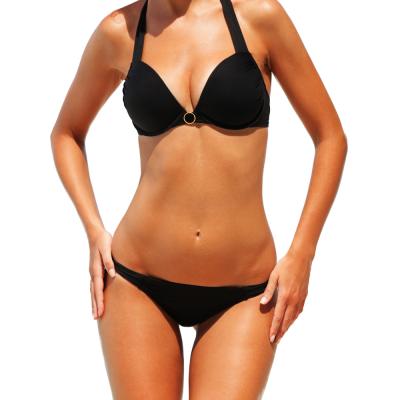 Thinking about breast implant surgery? You're probably coming across a lot of information as you research the breast enlargement procedure. Doing some initial research is a good way to generate your own questions and concerns about the procedure, which experienced plastic surgeon Dr. Jerome Liu can address during a consultation.
Consider our Top 5 things to know about breast implants:
Breast implants can be filled with saline or silicone gel.
Breast implants have a long-standing safety profile, and Dr. Liu knows all of their associated benefits and risks.
Although breast implants tend to last for many years, they are not lifetime medical devices and will likely have to be replaced at some point.
There may be a range of implant sizes that will work well for your current breast size, body, and the final results you want. Dr. Liu will help you narrow it down to the size that will make you feel best about your results.
Breast implants provide beautiful, natural results that don't look artificial, so that you can feel confidently feminine.
To schedule a consultation to learn about Dr. Liu's greater San Francisco breast implant procedure, please call Bay Area Aesthetic Surgery at 6505706066. Dr. Liu provides state-of-the-art breast augmentation results for women from all over, including San Jose, San Mateo, and all of the Bay Area.