Saline breast injections are not breast augmentation. Instead, this new fad involves injecting saline fluid into the breasts for a temporary, 24-hour enlargement effect. This use of injections is still awaiting FDA approval.
A recent article in the New York Times says many plastic surgeons have concerns about temporary breast enlargement with saline. First and foremost, the saline fluid may cause some stretching of the breast skin, which could potentially sag once the saline fluid is absorbed. Secondly, it provides only a temporary result.
Alternatively, consider some of the advantages of breast augmentation using saline or silicone breast implants:
Long-lasting results. Breast implants may need to be replaced at some point, but they tend to last several years or possibly much longer.
Best aesthetic results. Breast implants provide beautiful, natural results, and the size and shape of breasts you want.
Time-tested procedure. Although saline injections are minimally invasive, they still carry risks, which have not yet been fully defined. Breast augmentation has known risks, for which Dr. Liu and our staff take steps to avoid.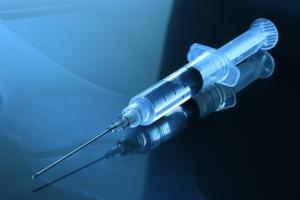 Some surgeons are touting these injections as a way for patients to see a prediction of what their results will look like if they choose to undergo breast augmentation; however, other plastic surgeons say the saline injections do not give a good projection of what an implant looks like within a breast. At Bay Area Aesthetic Surgery, we use the innovative VECTRA 3D imaging system, which gives a highly detailed, accurate projection of the results you can achieve.
If you live in or around San Francisco and want to know if you are a breast augmentation candidate, please contact Bay Area Aesthetic Surgery to schedule a free consultation with board-certified plastic surgeon Dr. Liu.