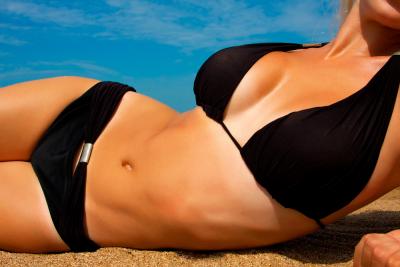 Sientra is a brand of breast implants. Like other implants, they can be round, classic or teardrop-shaped, and textured or smooth. What makes Sientra breast implants special is their fill material, which is a cohesive silicone gel.
Sientra is the third manufacturer to receive FDA approval of their breast implants, which they received in early 2012. The other two companies are Allergen and Mentor. But Sientra offers the first type of cohesive, "gummy bear" gel implants. This innovative gel is durable but still provides natural results. These implants are dramatically less likely to ripple or fold. The cohesive silicone gel is form-stable and maintains its shape under forceful pressure, so your breasts will maintain a natural shape whether sitting, standing, lying down, or even in the event the implant tears.
At Bay Area Aesthetic Surgery, we know a lot of the information about implants can get pretty technical. Part of our job is to help you understand how each type of implant can meet your goals, and to recommend options we think will make you most satisfied with the final result. We are committed to helping you make informed decisions about your treatment plan.
If you live in or around San Mateo, San Jose or San Francisco and want to know more about Sientra breast implants or the other types of breast implants we offer, please contact Bay Area Aesthetic Surgery to schedule a consultation with our board-certified plastic surgeon Dr. Liu.