Restylane is a dermal filler. It restores lost volume and elasticity to your skin, which can make you look more youthful and soften the signs of aging. It replaces some of the hyaluronic acid in your skin that is lost with age. It is completely non-surgical and delivers natural, beautiful results.
Our team regularly uses Restylane with many of his Bay area patients. Restylane can treat:
Facial wrinkles and folds
Nasolabial folds (lines that run from your nose to your mouth)
Fine lines on the upper and lower lip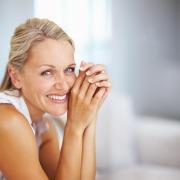 Restylane adds volume to your skin and that's what eliminates unwanted wrinkles and folds. Many people may not be ready for a surgical procedure but are willing to try the risk-free option of dermal fillers, like Restylane.
Restylane takes only minutes to inject, and there is no downtime or recovery. The results can last anywhere from six to nine months, at which point you can be re-treated to maintain the results.
To learn more about Restylane and other facial dermal fillers at our San Francisco plastic surgery office, please contact Bay Area Aesthetic Surgery to schedule a consultation.