San Mateo Marriot
San Francisco Airport San Mateo, CA 94402 Phone: (650) 653-6000
The San Mateo Marriott is located midway between the San Francisco International Airport and the Silicon Valley high tech business center. The hotel is situated at the crossroads of Highway 101 and Highway 92 providing great access to all points on the San Francisco Peninsula and Alameda County. Major attractions within close proximity to the hotel include 3 Com Park, Fisherman's Wharf and San Francisco Chinatown.
Designed exclusively for the business traveler, the hotel added 164 additional deluxe guest rooms and suites in a new Concierge Tower. The hotels accommodations are luxurious, spacious rooms that include remote control cable TV's, data ports and all of the up to date amenities that guests have come to expect.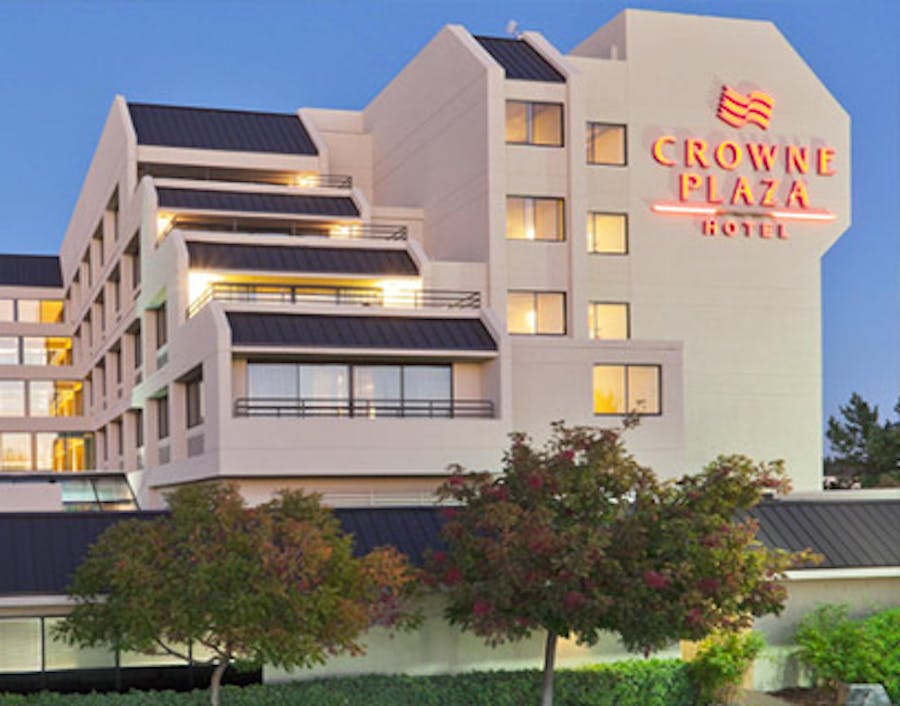 Crowne Plaza Foster City
1221 Chess Drive Foster City, CA 94404 Phone: (650) 570-5700
The Crowne Plaza - Mid Peninsula in Foster City has 350 Deluxe and Executive Club Level guest room accommodations, 17,500 square feet of conference facilities, and a unique building design with its' breathtaking atrium lobby, natural waterfalls, and streams of Koi fish will provide a relaxing setting for your next visit. It is centrally located on the San Francisco Bay Peninsula between Downtown San Francisco, San Jose, the East Bay, and the Pacific Ocean. The complimentary airport shuttle from The San Francisco International Airport, offered daily between 6 am-11 pm, will make your next visit to the Bay Area most convenient.
The standard guest rooms are approximately 320 square feet, and equipped with a full range of amenities.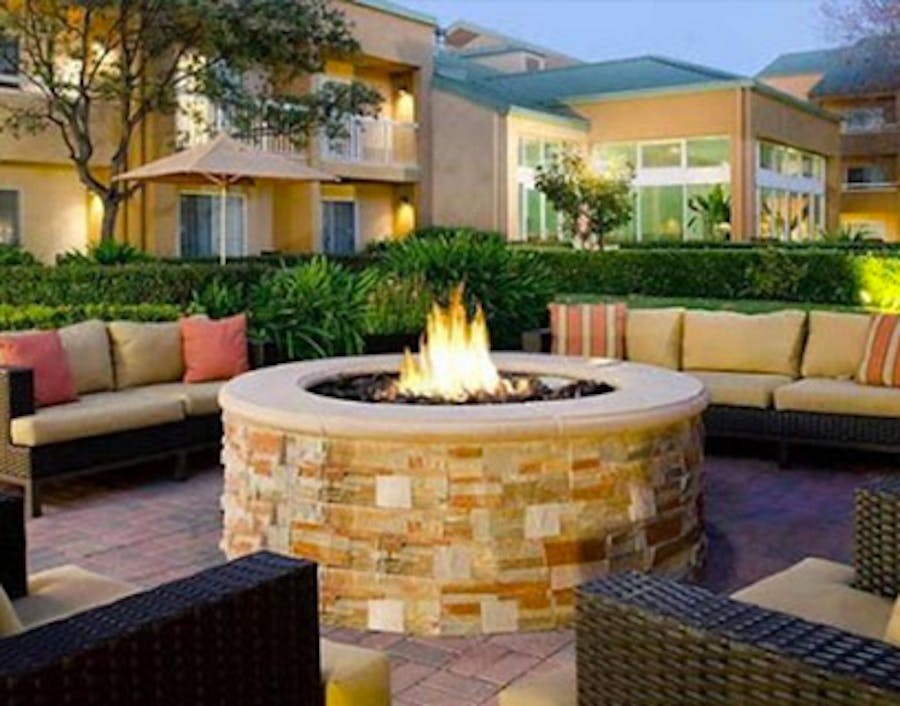 San Mateo/Foster City
Courtyard By Marriott
550 Shell Blvd Foster City, CA 94404 Phone: (650) 377-0600
The Courtyard Foster City is perfectly situated at the midpoint between San Francisco and San Jose in the mid-peninsula region of the San Francisco Bay Area. The Courtyard is accessible from the north or south via Highway 101 and from the east or west from Highway 92. The hotel sits across the street from VISA USA's world headquarters and SAP America offices. With a recent renovation, some enhancements include upgraded bathrooms and bedding, larger workspaces, a new business library within the lobby, and a 24-hour food market.
With these and other new features, you'll be able to stay focused on what's most important during your stay your comfort and productivity. Courtyard makes business and pleasure travel easy.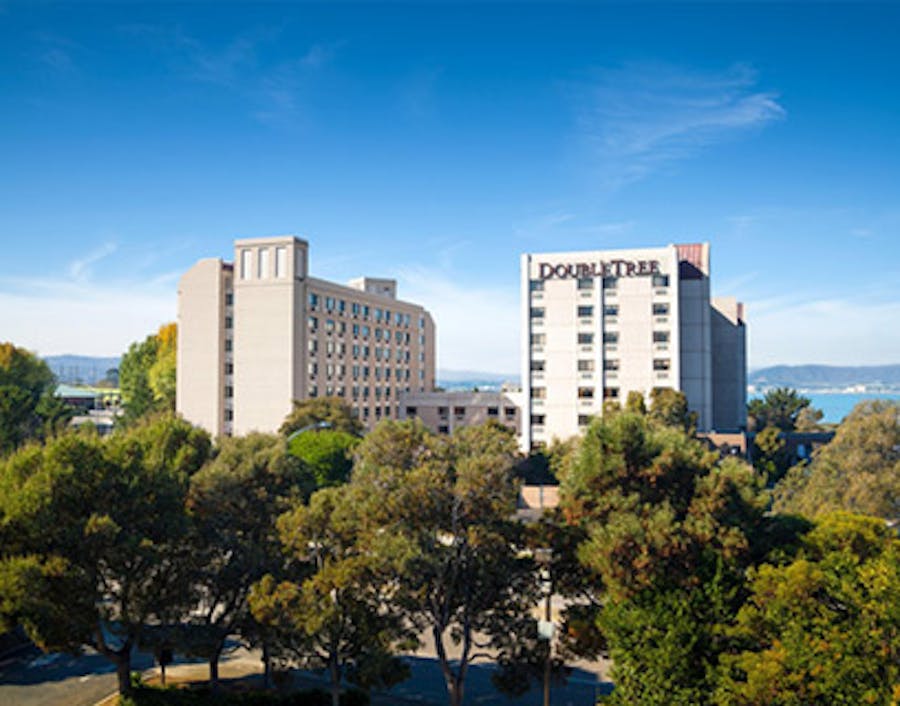 Doubletree Hotel
San Francisco Airport 835 Airport Blvd. Burlingame, CA 94010 Phone: (650) 344-5500
The Doubletree Hotel two miles from San Francisco Airport overlooks scenic San Francisco Bay and is within 15 miles of the City by the Bay. The hotel is convenient to the Cow Palace, South San Francisco Convention Center, the San Mateo Expo Center, and the headquarters of Oracle, Hewlett Packard, Siebel, Genentech, Intel and other Silcon Valley giants. Guests can hop complimentary airport shuttles every 20 minutes.
Guests will enjoy wireless high-speed Internet access throughout the hotel and a newly renovated and expanded health and fitness center. Joggers will love the picturesque trail alongside the bay, and guests will get special privileges at the adjacent Burlingame Golf Center.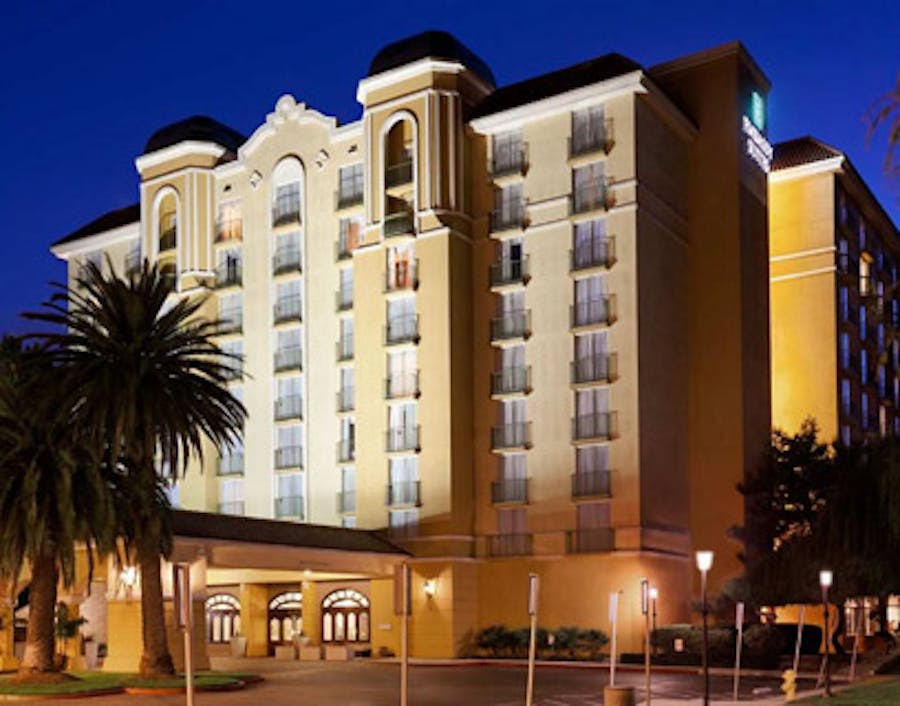 Embassy Suites
San Francisco Airport 150 Anza Blvd Burlingame, CA 94010 Phone: (650) 342-4600
The Embassy Suites, located just two miles from the San Francisco airport in Burlingame, sits directly on San Francisco Bay, an ideal location for business or leisure travelers who require easy access to their flights and transportation throughout the Bay area. The hotel is one mile from the BART and CalTrain light-rail stations, where guests can hop quick rides to downtown San Francisco and hi-tech Silicon Valley.
With its own fishing pier, park and lagoon rich with birdlife, the Embassy Suites includes a nine-story atrium filled with tropical palms, flowers and waterfalls. Guests can enjoy a flamingo-themed, indoor splash pool complemented by hot tubs and a sauna.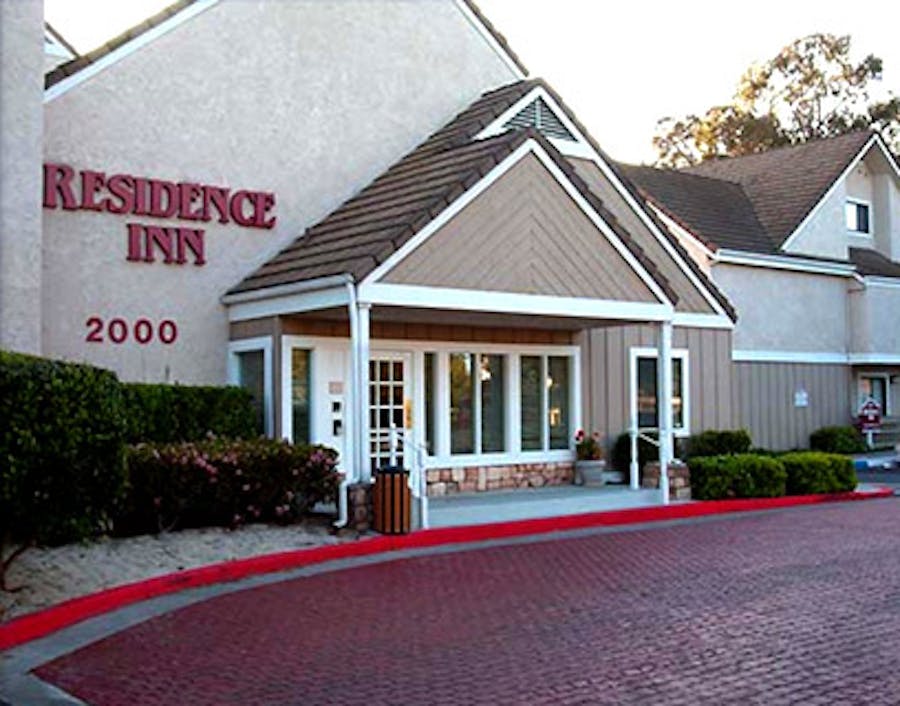 Residence Inn
2000 Windward Way San Mateo, CA 94404 Phone: (650) 574-4700
The Residence Inn San Francisco Airport/San Mateo provides economic extended-stay accommodations on the Bay Area peninsula near the San Francisco International Airport (SFO). The Residence Inn San Mateo is one mile from downtown San Mateo and two miles from the San Mateo Expo Center. Complimentary transportation is available to and from the San Francisco International Airport by the Hillsborough Taxi Company.
With all guest accommodations renovated in May 2005, the two-story Residence Inn San Francisco Airport/San Mateo offers 159 suites. Studios are large open rooms with one queen bed, full bath and furnished living/dining area with sofa bed and fully equipped kitchen. Some studios also have a fireplace.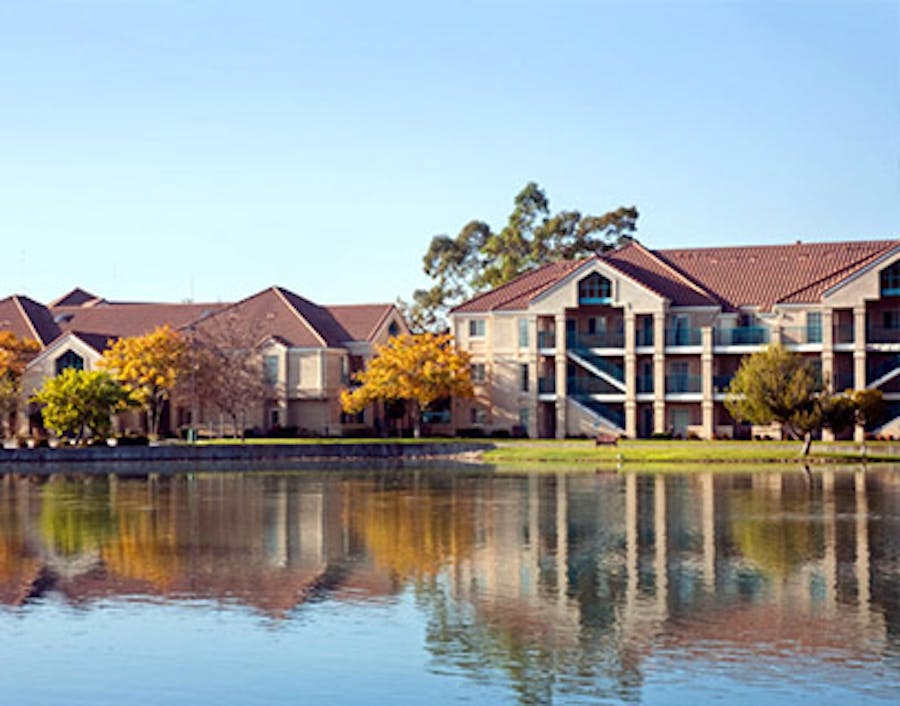 Summerfield Suites
Belmont/Redwood Shores
400 Concourse Dr. Belmont, CA 94002 Phone: (650) 591-8600
Whether you're traveling on business or vacationing with the family, you are sure to experience vacation living done the right way... the Wyndham way. At Summerfield Suites Belmont by Wyndham you will enjoy a host of signature services and amenities including a complimentary breakfast buffet, Monday to Thursday social hour, an outdoor pool, whirlpool, fitness center, sport court, meeting facilities, copying and faxing services, laundry facilities, complimentary grocery shopping service, a 24-hour convenience store, movie rental, and complimentary shuttle service available within a five mile radius. At Summerfield Suites by Wyndham, being away from home means the same convenience and comfort of actually being there, without the obligations.