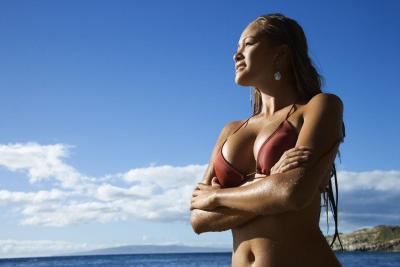 In 2014, breast augmentation was the top procedure in the US, with 286,254 breast augmentations performed, according to the American Society of Plastic Surgeons. Breast augmentations were down 1 percent compared to 2013, in which 290,224 were performed, but up 35 percent versus the year 2000.
Each year, the ASPS releases its annual statistics report, which gives all of us insight into changes in the growth of cosmetic surgery. It also shows us which procedures patients are most interested in from year to year. Breast augmentation remained a top procedure in 2014.
Many women seek the life-changing benefits of breast enlargement surgery, which:
Increases the size and fullness of the breasts
Increases the projection of the breasts
Improves the overall shape and appearance of the breasts
Improves the symmetry of the breasts
The only way to know if you are a good candidate is to visit Dr. Liu for a one-on-one consultation, during which you will discuss how your current breast appearance affects your self-esteem and body image, and what results you would like to see from breast augmentation.
To find out if you are a good candidate for breast augmentation, please call Bay Area Aesthetic Surgery at 6505706066 to schedule a consultation with board-certified plastic surgeon Dr. Liu. Dr. Liu provides compassionate, state-of-the-art care for people from all over, including San Francisco, San Jose, San Mateo and all of the Bay Area.