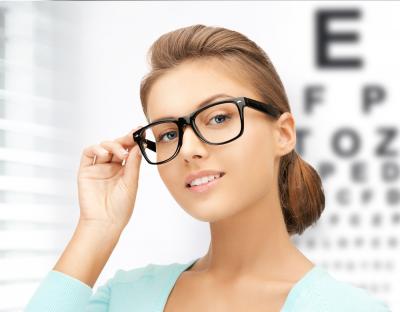 A new study published in the Aesthetic Surgery Journal says that use of contact lenses contributes to upper eyelid droopiness. These findings are based on a study comparing pairs of identical twins. The twins who wore contact lenses showed more sagginess of the upper eyelids.
Does that mean you should stop wearing contact lenses? Not necessarily. Contact lenses provide freedom from what can be the hassle of wearing glasses. Many people find contact lenses allow them to be more active, and some people really prefer the way they look without glasses. It's a personal preference. If you're really worried about how lenses could affect your eyelids, discuss the issue with your eye doctor.
The amount of drooping caused by contact lenses is likely minimal. The sagging can result from the eyelid being stretched each time you place and remove your lenses. The study found the sagging was more pronounced in people who used hard contact lenses.
With eyelid surgery, you can once again have more youthful eyelids and a defined eyelid contour. Eyelid surgery removes the stretched tissue and reshapes the fat and muscle of a droopy eyelid. The results are long-lasting.
To learn more, please call Bay Area Aesthetic Surgery at 6505706066. Board-certified plastic surgeon Dr. Liu provides care for patients from all over the Bay Area, including San Francisco, San Jose, San Mateo, and the surrounding areas.