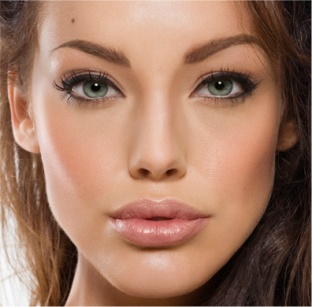 If you're unhappy with the general shape and appearance of your nose, you may have briefly toyed with the idea of getting rhinoplasty, or a nose job. Yet maybe the cost of getting a nose job held you back from going under the procedure, or the idea of spending several weeks in recovery stopped you from consulting a plastic surgeon. No matter what your reasons, you don't want to undergo an invasive procedure to get the nose of your dreams – but nevertheless, you still want it. That's where Dr. Jerome Liu and his talented team come into play. At Bay Area Aesthetic Surgery in San Mateo, California – also serving the greater Bay Area, including San Jose and San Francisco – we understand your desire to achieve an ideal nose shape without undergoing surgery. That's why Dr. Liu, a board certified plastic surgeon, has developed an innovative way to produce stunning results with non-surgical nose jobs.
The Secret Behind Non-Surgical Nose Jobs
So what's the secret, you might ask? Simple: instead of using invasive procedures to re-shape the nose via rhinoplasty, Dr. Liu uses dermal fillers to subtly shift and re-shape the appearance of the nose. Dermal fillers like Juvederm, Radiesse and Restylane are typically used as anti-aging treatments and injected into the face to diminish the look of fine lines, wrinkles, and creases. Juvederm, Radiesse and Restylane are also used to increase facial volume and define the contours of the face – which is exactly why these injections are used within non-surgical nose jobs. During the non-surgical nose job procedure – which typically takes between twenty to thirty minutes to perform – Dr. Liu will inject these filler materials on and around the nose to create the look you desire. Recovery time is virtually non-existent, which means you can come in on your lunch hour and come out with a significantly improved profile – even your sunglasses will fit better!
Discover A Better Alternative to Rhinoplasty
This is a perfect procedure for patients who are looking to smooth out sharp nose angles, fill in depressions, or change the angle of the nose tip. The overall goal of the non-surgical nose job is to restore symmetry to the face; however, it's important to note that these results are not permanent. That's why it's important to schedule appointments every six months to one year, depending on the fillers used during your procedure. If you're ready to discover a better alternative to rhinoplasty, visit Dr. Liu at Bay Area Aesthetic Surgery today. Call us to schedule your consultation 6505706066