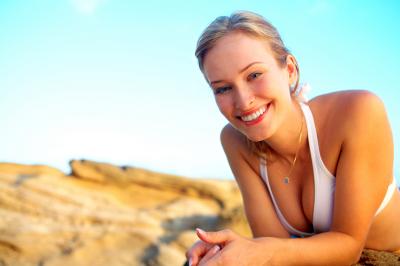 A breast lift is a widely popular procedure in this country. According to the American Society of Plastic Surgeons, breast lift procedures are up 70 percent since 2000. Women are typically very happy with the results of the mastopexy surgery. It lifts sagging, elongated breasts that have lost their shape and now droop downward.
A recent study says that many women may have to buy smaller bras after breast lift surgery, but not because their breasts are actually smaller. The lead researchers of the study concluded that, before having a breast lift, the women were buying the wrong bra size all along, probably because these larger bras feel more comfortable when your breasts have become stretched and elongated. After a breast lift, the breasts are returned to their true size, so you will again be comfortable and better supported by sizing down to your true bra size. f
The study was published in the July issue of the Journal of Plastic and Reconstructive Surgery®. It included 20 women who underwent breast lift surgery. These women reported an average one cup decrease in bra size after the procedure, and none of them changed the brand of bra they were buying. They all reported being happy with their results.
If you are wondering if you are a good candidate for a breast lift, please contact Bay Area Aesthetic Surgery to schedule a consultation with our experienced and board-certified plastic surgeon Dr. Liu. Dr. Liu has provided women with beautiful breast lift results at our greater San Francisco plastic surgery practice.