Botox 411 – Not All Fillers Are Safe and Legal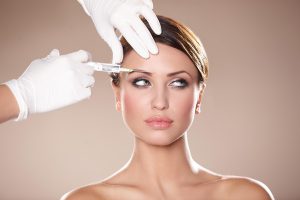 In a recent blog post, The American Society for Aesthetic Plastic Surgery (ASAPS) raised the issue that not all injectables, like botox, are safe or legal. Being that this is such a hot topic, we wanted to share Dr. Beck's thoughts on this very concerning issue – please don't take it lightly.
Are the fillers your physician or nurse using to augment your face legal or equal? As filler and injectable sales continually increase across the country, there are increasing illegitimate companies attempting to sell fillers and Botox to US trained physicians at reduced rates. For example, companies from Canada and Mexico email physicians and clinics around the country to entice them to buy the "same" product at reduced prices. This is especially attractive as the physicians and clinics compete for patients in this difficult economy, and charge lower prices for their services. As a result, the potential for harmful side effects and/or ineffective products has increased. A savings on the products may allow for clinics to sell their services at continued reduced rates to attract new patients. Bottom line is to ask your doctor or nurse where they get their products from. There are specific companies who sell these products directly to the end user, the doctors and nurses. If the clinic expresses they order them from another country, the probability of legitimacy issues may become problematic.