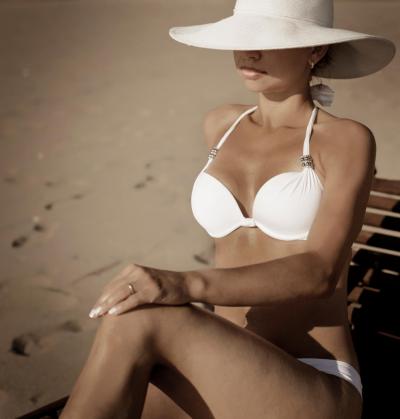 Last year, hundreds of thousands of women underwent breast augmentation in the US. This procedure is consistently one of the most popular. If you are just now beginning to wonder about breast enlargement or have had it on your mind for some time now, please consider the following as an introduction to what it's all about:
Breast augmentation adds volume to your breasts and enhances their shape and overall appearance.
Breast augmentation can improve the symmetry of your breasts.
You may want to consider a breast lift if you are more concerned about sagging, elongated breasts than about breast volume.
Implants can sometimes be placed during a lift for a combined augmentation/lift procedure.
It's unlikely that breast augmentation will affect your ability to breastfeed in the future, although there is a small risk that Dr. Liu will discuss with you.
Breast implants are not lifetime devices, and you should plan to undergo future procedures to replace them down the road.
Breast implants can be removed and not replaced if you decide later on that you no longer want your implants.
Breast augmentation allows you to customize your breast size to the one that will allow you to feel the most confident.
For even more customized information, we encourage you to visit Dr. Liu to discuss your wishes for your body and the breast surgeries that can accomplish those outcomes.
To schedule your consultation with Dr. Liu to find out if you are a good candidate for breast augmentation at our Bay Area plastic surgery practice, please call our helpful and knowledgeable staff at 6505706066. Dr. Liu serves San Jose, San Mateo, San Francisco, and all of the surrounding areas.