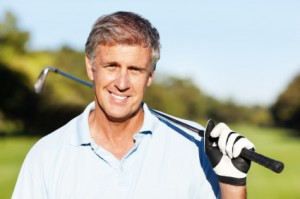 When it comes to living your life, you don't want to settle for second best because you're self-conscious about your chin. But before you consider expensive surgeries and chin implants, consider a better and more natural-looking alternative: non-surgical chin augmentation.
A Better-Looking Chin – Without The Invasive Surgery
At the Bay Area Aesthetic Surgery in San Mateo, California – also serving the greater Bay Area including San Jose and San Francisco – Dr. Liu and his talented medical team specialize in non-surgical chin augmentations. Unlike other chin procedures, a non-surgical chin augmentation doesn't involve implants at all; in fact, the stunning results can be achieved with dermal fillers like Radiesse. While Radiesse's more popular use is to restore the volume and smoothness of the face – while also diminishing fine lines and wrinkles – Radiesse can also subtly shift the look of your chin, thus restoring balance to the face. After a consultation with Dr. Liu – where you'll outline the exact results you're looking for – Dr. Liu will inject Radiesse into specific areas of your chin. These injections can build up and shift the profile of your chin, thus creating a more balanced and symmetrical look. The non-surgical chin augmentation procedure is performed over the course of two visits, which take between fifteen to twenty minutes each. After each procedure, you may experience swelling and tenderness in the treatment areas; however, this is relatively minor and most patients go back to work the next day looking naturally flawless. It's important to note that the results of your non-surgical chin augmentation will only last between nine to fourteen months. Therefore, be sure to keep up with your appointments, as this will ensure your new symmetrical chin becomes a permanent feature on your gorgeous visage.
Discover Non-Surgical Chin Augmentation Today
If you're ready to feel confident about your chin again, visit Dr. Liu for a consultation at the Bay Area Aesthetic Surgery in San Mateo, California (also serving San Francisco and San Jose).