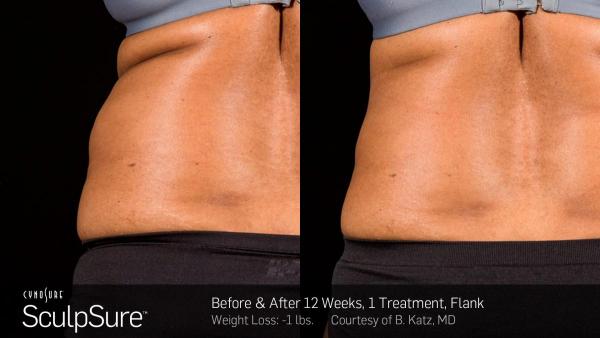 The price of SculpSure is variable. We can provide you with the most accurate estimate if you come to Bay Area Aesthetic Surgery for a one-on-one consultation with board-certified plastic surgeon Dr. Liu.
The cost of your SculpSure treatment will depend partly on the area you are having treated. SculpSure is FDA-approved to reduce fat cells in the abdominal area and love handles. The size of the treatment area affects cost.
SculpSure cost will also depend on how many sessions you need to reach your goals. Although some people see adequate results with just one session, most people get optimal results after multiple treatment sessions. Each session takes only 25 minutes – no anesthesia, no incisions.
At your consultation, in addition to providing you with a quote for the cost of SculpSure, we'll also explain your payment options. We accept various payment plans through a few different financing companies. We can show you how to apply using easy online applications if you decide a financing option is right for you.
To find out how much SculpSure will cost for what you want to accomplish, please call Bay Area Aesthetic Surgery at 6505706066. We serve San Francisco, San Jose, San Mateo, and all of the surrounding areas.