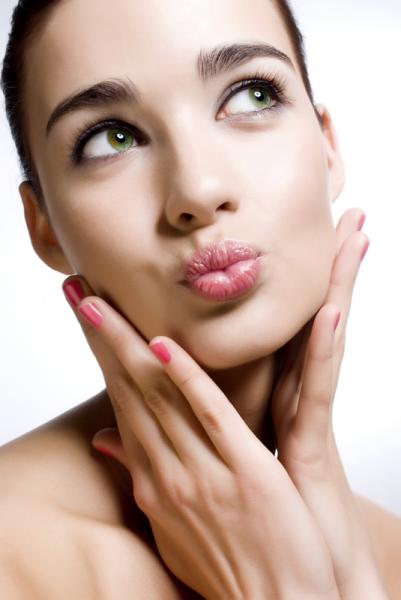 Procedures to augment the shape of the lips are becoming increasingly popular in the US. In fact, more than 27,000 lip augmentations using implants were performed in 2015, according to the most recent statistics from the American Society of Plastic Surgeons. That amounts to about one lip augmentation every 20 minutes, and an increase of 5 percent compared to the previous year.
Rates of lip augmentation via injectable fillers also rose. ASPS says there were 2,440,724 soft tissue filler procedures and 1,951,692 hyaluronic acid filler procedures (such as Juvederm and Restylane) performed in 2015, although the data does not tease out how many of those procedures were for lip augmentation.
According to a survey conducted by ASPS, the most commonly requested lip shapes are Jennifer Lawrence, Beyoncé, Scarlett Johansson and Jennifer Garner. What do these women have in common? Perhaps it's a matter of opinion, but all of these celebrities have naturally full, voluptuous lips, not an overdone look. It's quite possible that these naturally gorgeous pouts are fueling women's desires to augment their lips. After all, we see these celebrities photos more than ever before by following them on Instagram and Facebook. Just like buttock augmentation, it appears lip enhancement is in high demand.
If you live in the Bay Area and want to augment your lips, please call Bay Area Aesthetic Surgery at 6505706066, to schedule your appointment at our practice. Board-certified plastic surgeon Dr. Liu is proud to serve people from across California, including San Francisco, San Jose, and San Mateo.